CAR ACCIDENTS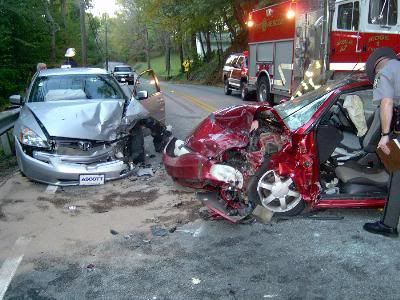 .
WE KNOW CAR ACCIDENTS
Taylor Solano & Associates is a leading California Law Firm dedicated to providing the highest quality legal representation to auto accident victims. We have helped many people get back on their feet after accidents caused by the negligence of other drivers.
ACCIDENTS ARE THE LEADING CAUSE OF DEATH AND INJURY
Automobile accidents are the leading cause of death in California and the United States. They are also the leading cause of traumatic brain and spinal cord injuries. According to the National Highway Traffic Safety Administration, California has one of the highest rates of traffic fatalities per year, recording approximately 2,600 deaths in 2010 alone. Whether the accident involved one or more vehicles, at least one negligent driver is usually at fault.
Drivers have a duty to safely operate their motor vehicles. Drivers breach that duty by endangering other motorists with their negligent conduct. When this happens, at-fault drivers become liable for any property damage or bodily injury "proximately caused" by their negligence. Negligent driving occurs when the motorist experiences a loss of focus or other impairment of driving skills, causing an accident.
Examples of negligent driving include:
Driving while intoxicated
Violations of basic traffic and safety laws
Refusal to adapt driving behavior to road conditions
Unsafe lane change or intersection crossing
Refusing to slow down or yield right of way
Drag racing or speeding on public roads
Falling asleep at the wheel
Talking or texting while driving
Driving while otherwise distracted
HOW WE CAN HELP YOU.
Injured parties who can show their harm was caused by another driver's negligence are entitled to several types of damages. First, they can recover compensation for past and future medical expenses, from the emergency care they received at the scene of the accident to ongoing treatment as the injury requires. Second, injured victims can recover the lost income, future earnings, and disability benefits incurred from their inability to return to work. Finally, they are entitled to compensation for the trauma and inconvenience caused by the accident, including damages for pain and suffering. These are all costs borne by at-fault parties and their insurers.
If you were injured in a car accident, the experienced attorneys at Taylor Solano & Associates can help. We have helped many car accident victims obtain the compensation they deserve. We are dedicated to assisting you achieve the best possible outcome at trial or through settlement. For a free consultation
CALL TODAY (510) 315-2444 or (209) 690-7075